Photo Credit: Mr. Fox
"Chiara, what was that nice smell during Savasana…?"
That's what a lot of students ask me at the end of my classes.
So I thought I'd dedicate this post to a little guide on how to use essential oils.
There are tons of benefits if you add them to your yoga practice. And even more if you use them during your busy day at work.
A little side story
Since well before I started teaching yoga, I've always loved associating things like smell and music to moments of my life.
I used to make a CD for every summer, so I could listen to it later and remember my holiday.
After a breakup, I would go to department stores and spray my ex-boyfriend's perfume on a slip of paper, and keep it in my purse as another memory.
Yeah, depressing, I know…
It wasn't until recently, though, that I learnt to use the sense of smell to my own advantage. So I started incorporating aromatherapy into my yoga practice, mainly to increase relaxation.
One of my yoga teachers used to put a certain scent on her hands, and I could smell it while she was walking around the room. I think it was lavender…
As a consequence, when I started teaching yoga, I decided to dig deeper into aromatherapy, and study the properties of essential oils to understand their uses, powers, and benefits.
That's why I went to Thailand to attend an aromatherapy oil massage course recognised by the Thai Traditional Medical Services Society.
Here, Chantima taught me a lot about Thai Massage techniques and Aromatherapy, and shared her immense wisdom with me. So now I can share it with you 🙂
What happens to our brain when we smell something?
One of the things I learnt at Chantima's course is that when your nose perceives a certain scent, a chemical reaction kicks in, and your brain gets to work, reacting to whatever smell it captures.
If your brain decides it likes that smell, it will store the scent and the feelings deriving from it in one of its corners, ready to take it out the next time you need it.
In the same way, you can choose to associate a good feeling to the scent of an essential oil you particularly like, and use it as an anchor when you need it most.
"What essential oils should I use?"
Depending on your need and taste, this is a small list of some of the most common oils you could try:
Uplift mood: lemon, lime
Soothe sore muscles: basil, lavender, rosemary
Calming properties: lavender (this is very popular!)
Become more grounded: ginger, patchouli
 Cure a cold, or simply improve breath awareness: peppermint, eucalyptus, rosemary
"How can I use essential oils in my routine?"
What do you do once you've got these little gems?
Simple: you use them 🙂
Here's how:
   1. teach your brain to smell
If your yoga teacher already uses essential oils during classes, great. But if she/he doesn't, I have some great news for you: you can do it yourself. It's quick and easy!
Pick the scent that best resonates with you and your needs, bring it to your yoga class and place it at the corner of your mat.
At the start of savasana, massage a few drops on your wrists. Rub them together and bring them to your nose.
Deeply inhale and exhale a couple of times, letting the scent sink in and reach your brain.
Place a few drops on your temples and forehead (these are common acupressure relaxing points).
Massage from the center of the forehead to the sides, using firm strokes of your fingertips, then continue with slow circular movements on your temples (like you'd do when you have a migraine).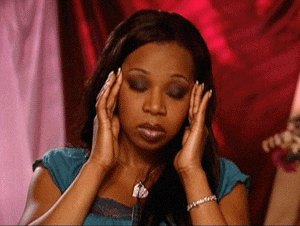 The whole process takes less than a minute, but it will allow you to sink into an even deeper bliss!
TIP: If you're buying your own essential oils, roll on containers like these are the easiest to use.
   2. incorporate essential oils in your daily life
Keep the little magic bottle in your bag and bring it to work, or have one ready on your desk.
When you need a break, or you feel like you can't breathe for the stress and tension in your shoulders, rub the same oil on the same places as during Savasana (wrists and forehead), and take a few slow deep breaths.
Another great idea is to arm yourself with an essential oil diffuser for your home, and add a few drops in it. Leave it on for that Netflix movie night, during your daily meditation, or before you go to sleep.
You'll notice that just like Proust's madeleines (google this if you don't know what I'm talking about – it's really cool!), the memories of your relaxing savasana will come back to your body, and you will automatically feel more relaxed.
It's just a small thing, but it makes such a big difference!
   3. wear them
Last but not least, there is something really cool I discovered in Bali!
If you have one of those mala beads bracelets made of lava stones, pour a few drops of your favourite essential oil over the stones. The porous material will act as a diffuser, making your beautiful scent last for at least a couple of days.
Can you think of a better, cheaper and more organic way to wear perfume?! 🙂
"Where can I get these oils?"
You can find tons of options online, in yoga studios or in health & wellness shops.
However!
I do particularly recommend Mr. Fox's products, because they are super easy to use, come in trendy packaging, and simply because I love the colourful options available on their website.
Organic, vegan, and alchool free, these oils cannot damage your skin (unless you're allergic to that plant).
They have been created by my friend Vincent, who makes 100% natural aromatherapy oils in Dubai (international shipments available too).
I am no one to judge, but I've been using his oils for a while, and I deem them to be the best on the market.
To try them out, click here and get my special gift for you: a personalised promo code, allowing you 20% OFF all Mr. Fox's products.
If, for example, you feel overly energetic and have troubles in calming down and staying still, a lavender essential oil is what you need. I would suggest the Relax Max.
When I teach yoga (and when I practice), I normally use one of the roll-ons from Mr Fox' Rescue Kit. This is a box with 7 different roll-on compositions of essential oils, which can work for any occasion. From curing headaches to alleviating menstrual pains, from energising to calming oils.
Basically, you get the best combination of anything you can get from Mr. Fox, all in one nice little box, with mini colourful bottles that you can easily carry anywhere. Even on planes!
Depending on the time of day I'm teaching, I would choose the best scent for my students, performing a gentle massage on either their temples, shoulders or feet. So far, I haven't heard anyone complaining! 🙂
Would you like to have the same oils I use?

Click on the green button and get your promo code, allowing you to 20% OFF all Mr. Fox's products.

NOTE: My deal with Mr. Fox is only for a limited number of giveaways, and some of my private students have already grabbed a few, so hurry if you don't want to miss out!

Feel like taking one of my classes and experience the essential oils "live" instead? Get in touch here.
Please note that this is NOT an Affiliate Program and I am NOT promoting these oils for money. I am not making any profit out of these purchases.
I just love supporting brands I truly believe in, and I only recommend products I personally use and love.
Once you do decide to get your #dailydose, do share in the Comments below what you got, and let's see what scent is the most popular!
See you on the mat 🙂